Wine by Moonlight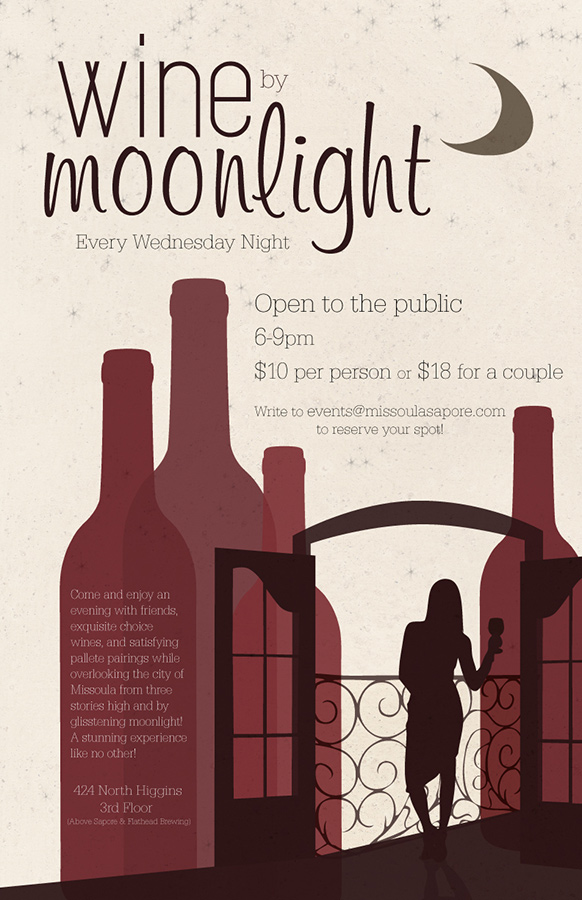 Category: Graphic Design
Created Using: Illustrator, Photoshop
Date: 2011
I designed this poster for Sapore Restaurant and Bar in Missoula, Montana for their weekly wine-tasting event.
The goal of the poster was to portray the uniqueness of this particular event, as the tasting room overlooks the rest of downtown Missoula from up on the 3rd story. Conveying that sense of being up in a loft overlooking the city was important, as well as showing the event's classiness in the woman's attire. Replacing the buildings with giant wine bottles was a way to make it obvious at a glance the event was wine-based, but also to do so uniquely and strikingly.
I designed the concept, layout and graphics for the poster.