Typography Poster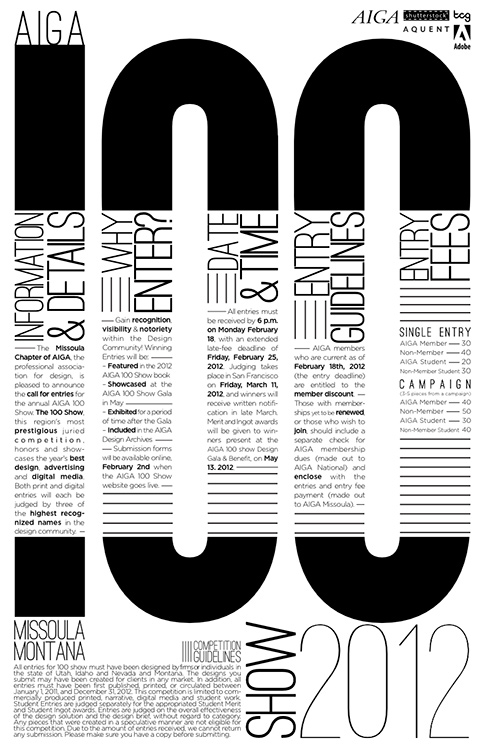 Category: Graphic Design / Typography
Created Using: Illustrator
Date: 2012
This is an informational poster I made for a fake event as part of my university typography class.
We could only use simple graphical elements. The main concentration was supposed to be on letterform and manipulating the layout of text on the page to create something graphically interesting. It was challenging to make the informational text fit inside the "100", as per my concept, but I think it pulled off relatively well.
This piece is not tied to any of the real organizations portrayed on the posters in any way.
It was featured in Canva Design School's March 2015 article 25 Ways to Design an Awesome Poster and Create Buzz for Your Next Event under 18. Make dense information legible.
This gallery event poster contains a large amount of information, but has been designed to make sense to viewers from a distance and up close. Given the dense amount of text – this creative layout achieves legibility in a difficult context.