Bounce from Ali Gray on Vimeo.
Category: Flip Book Animation
Created Using: Index Cards, Pencil & Sharpie, Scanner, Final Cut
Date: 2011
This is a flip book animation I made for a university class, which consists of 128 index cards scanned in one by one. I edited them together and added audio in Final Cut. The story is a simple yet fun one. When an unsuspecting little blob, just bouncing the day away, is eaten by a much larger bully blob, luck would have it that the bully blob makes an "earth-shattering" discovery, allowing the little blob to bounce away angrily.
Card Stack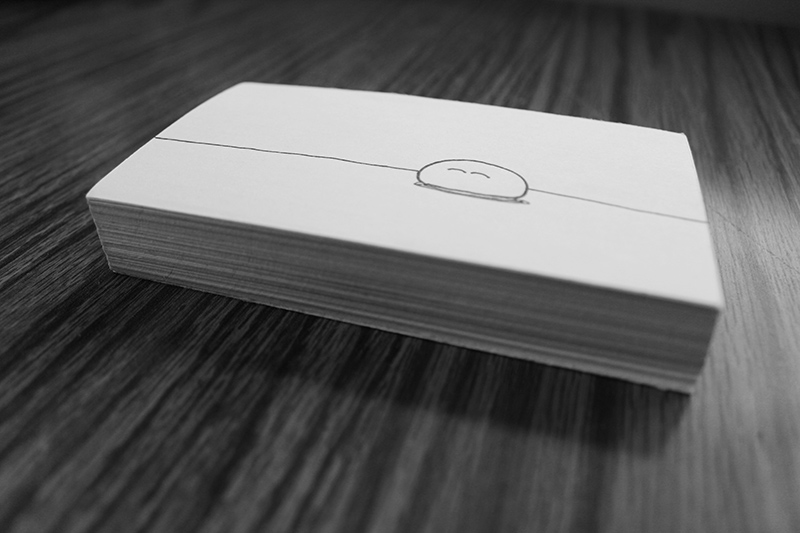 Cards Example