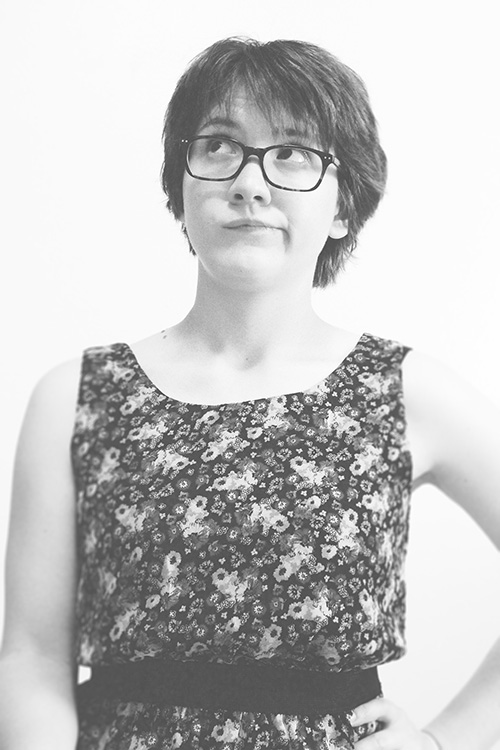 Hello! My name is Ali Gray, and I'm a designer currently residing in Portland, OR. I make things that not only look great, but solve problems, push creative boundaries and work in real world design.
In May 2012, I received a degree in Media Arts: Integrated Digital Media from the University of Montana in Missoula. While my degree focused mostly on motion design and animation, I also have 3 years of experience working as a web and graphic designer both at the university and professional levels. If you'd like to learn more, please download my résumé.
Software Expertise
I have 8 years of experience using Adobe Creative Suite programs, including Photoshop, Illustrator, InDesign, Fireworks, Dreamweaver and After Effects. My proficiency and understanding of these programs is considerable. I also have basic and ever-improving experience writing Javascript and jQuery, and using the 3D programs Cinema 4D and Maya.
View my level of expertise with each of these programs in the graph below:

Other Expertise
I Have the Credentials
Education
Graduated from the University of Montana, Missoula in May 2012 with High Honors, a BA in Media Arts: Integrated Digital Media, and a minor in Spanish.
Took the following online Coursera courses:

Creative Programming for Digital Media & Mobile Apps through the University of London (June – July 2013)
Introduction to Databases through Stanford University (March – April 2013)
Work Experience
Other Experience
[one_half]
I Prefer…

[/one_half]
[one_half_last]
I'm Interested In…
Skiing
Art, Photography & Design
Traveling
Camping & Hiking
Learning Processing or OpenFrameworks. (Or working for Pixar—who doesn't?)
Drinking coffee or tea, especially while reading
Riding old bicycles
Eating good food & growing my own food
Animals, friends & family
All things natural, upcycled & environmental
Being happy
Harry Potter, Doctor Who & Wall-E
[/one_half_last]
I'm available for freelance work, so contact me!
[one_half]
Contact Me

[bestwebsoft_contact_form]
[/one_half]
[one_half_last]

I'd love to hear from you!



[/one_half_last]